Digital Media
The key to effective digital media campaigns are results that increase revenue and the profitability of your business, not just impressions.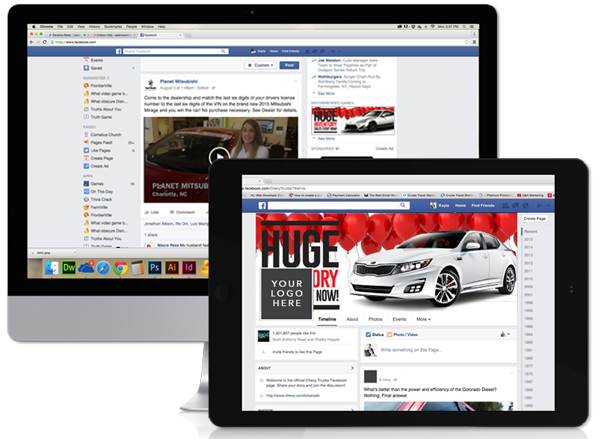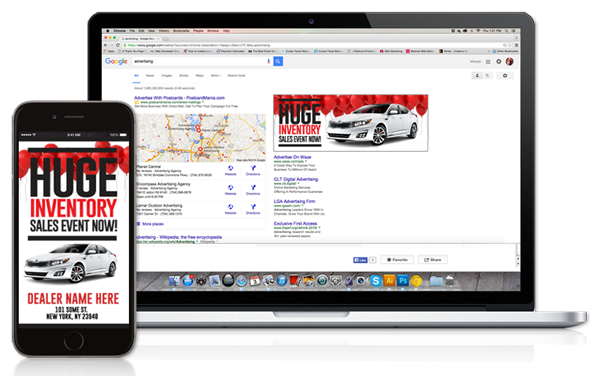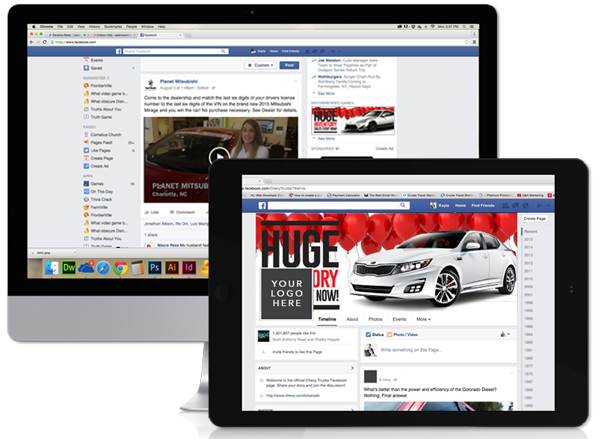 Social Media Campaigns
Utilize Facebook's advertising capabilities to reach an even greater audience. ADCO's Facebook event campaigns will allow you to target your consumers and track their involvement. Add a branded Facebook header that fits your campaign theme to create a cohesive look throughout all of your campaign media.
Branded Facebook Header
Event Campaign
Come match your Drivers License Number to Win the 2015 Mitsubishi Mirage or $15,000 Cash! This Week Only, First Match Wins! No purchase necessary, see dealer for details. #LicenseToWin #PlanetMitsubishi

Posted by Planet Mitsubishi on Saturday, August 15, 2015
97,000 views for only $1,000!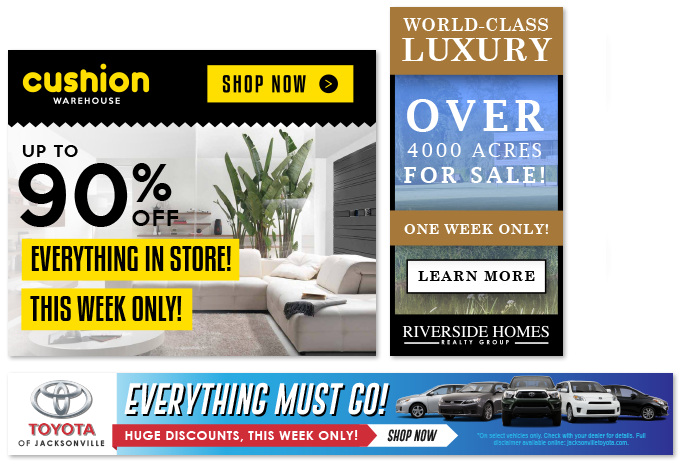 Banner Ads
Advancements in technology and changes in consumer behavior transform marketing continuously. With a comprehensive digital strategy, ADCO Media will make sure that your audience has as many experiences with your campaign as possible which will allow you to boost your sales and engage your customers.
120px by 240px
300px by 250px
728px by 90px
Custom Sizes
Website Services
We develop and maintain professional websites and provide the latest in high-tech Web hosting services that are high quality, low-cost with expert service and support.
Web Hosting/Maintenance
Custom Web Design
7000+ Professional Templates
Get Started